Find a Tutor
The philosophy department is pleased to offer drop-in and group tutoring for all courses during the Fall and Spring semesters.
We are open Monday-Friday, 10 a.m.-3 p.m.
Meet our Tutors!
Meet Rachel!
Hi, my name is Rachel Zahradka (she/her) and I am a Philosophy and Social Work double major. I discovered philosophy in my freshman year through the Philosophy Club and fell in love with the department (so much so that I am president of the Philosophy club now!). As far as career goals, I hope to work with young people to build community in a space that stimulates critical thought.
I primarily tutor for PHIL 201 - Intro to Ethics and PHIL 222 - Logic.
A fun fact about me is that I am a Resident Assistant on campus!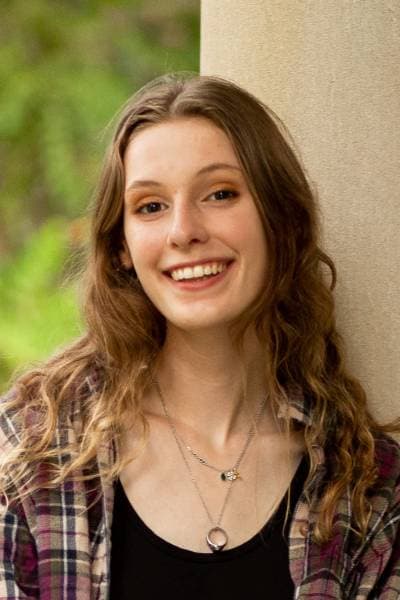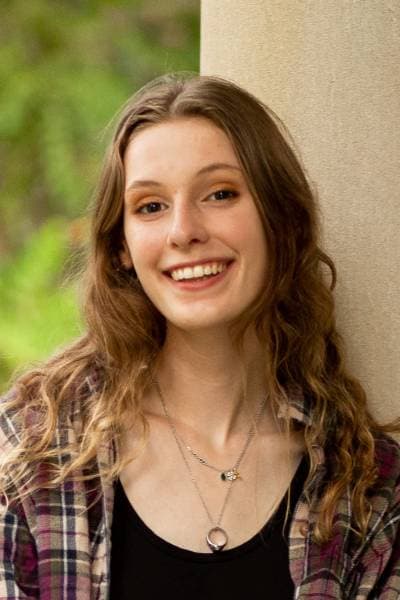 Meet Nash!
Hi, I'm Nash (any pronouns/they/them) and I am a Philosophy & Political Science major. I became interested in philosophy after taking Critical Thinking with Prof. Moon & Critical Thinking about Moral Problems with Prof. Fritz. I was always critical of ideas and debate-prone growing up, so me and philosophy seemed to fit incredibly well together.
I primarily tutor Epistemology, Critical Thinking, Introduction to Ethics, as well as Logic.
A fun fact about myself is that I love listening to and playing the piano. I'm also an anime fan with a huge card collection.
Meet Fraser!
Hey, I'm Fraser Trotter (he/him) and I am a Philosophy major with a Political Science minor. I was first enamored with philosophy when taking a random philosophy class in high school. I initially went to college studying philosophy but left after 3 semesters to figure out what I wanted to do with my life. Almost a decade later I still really wanted to be a lawyer. Not only did I want to study philosophy for its own sake but it served as a great foundation for law. I also took on a minor in Political Science as soon as I realized how interested I was in politics, such as international relations and constitutional law.
As a philosophy tutor, I feel comfortable working with virtually all courses. My strongest areas are Logic, Metaethics, Epistemology, Metaphysics, Social & Political Philosophy, and Critical Thinking.
A fun fact about myself is that I was born in Glasgow, Scotland, moving here when I was about 4 years old and I return to visit my family (who are all still in Scotland) every year.
Meet Carlton!
Hi there, I'm Carlton Nivens (he/him) and I am a philosophy major (philosophy and science concentration) with a minor in computer science.
The courses I primarily tutor are Metaphysics, Logic and Epistemology.
A fun fact about myself is that I enjoy making art in my free time.