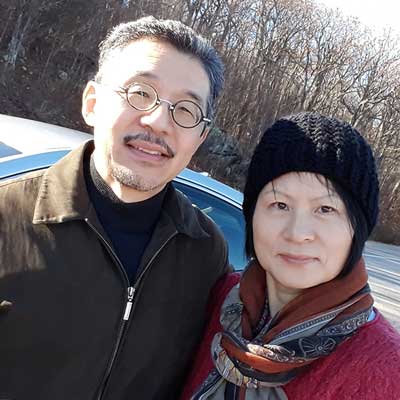 Ken Akiba, Ph.D.
Associate Professor
915 W. Franklin St., Room 301
Education
Ph.D., Philosophy, University of Southern California
B.A., History and Philosophy of Science, University of Tokyo
Research Interests
Philosophical Logic
Philosophy of Language
Metaphysics
Formal Semantics
Select Publications
The Philosophy Major's Introduction to Philosophy: Concepts and Distinctions. New York: Routledge, 2021.
(Edited with Ali Abasnezhad), Vague Objects and Vague Identity: New Essays on Ontic Vagueness. Springer, 2014. DOI: 10.1007/978-94-007-7978-5.
"The Boolean many-valued solution to the Sorites Paradox." Synthese 200:2 (2022). DOI: 10.1007/s11229-022-03561-w.
"Montague's treatment of determiner (or quantifier) phrases: a philosophical introduction." Philosophy Compass 13:6 (2018). DOI: 10.1111/phc3.12496.
"Vagueness in the world." Noûs 38:3 (2004): 407–429. DOI: 10.1111/j.0029-4624.2004.00476.x.
Courses
Critical Thinking (PHIL 221)
Logic (PHIL 222)
Philosophical Concepts (PHIL 300)
Metaphysics (PHIL 301)
Philosophy of Language (PHIL 303)